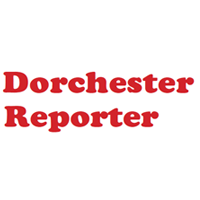 A recreational cannabis store at 517B Washington St. in Codman Square last Tuesday won unanimous approval to move forward from members of the city's Zoning Board of Appeal.
Low Key Dispensary plans to convert an existing two-story building into a 17,000-square-foot retail space above 17,000 square feet of storage space. It also received a letter of approval from the Boston Cannabis Board last week.
The store plans to be open 7 days a week from 10 a.m. to 9 p.m.
"We are going to see how the customer flow is and make adjustments accordingly as to how we will reduce hours," said Jeff Similian, chief operating officer of Low Key LLC.
The team also plans to encourage pre-ordering of its products, so that people are in and out quickly and long lines do not form around the building. Similian noted that Shawmut MBTA station is also close by [several blocks to the east] and also that there is a municipal lot along the left side of the building attached to an unoccupied storefront. He added that a bike rack would be located at the rear of the building.
"There are about 40 spaces in there and we plan on utilizing that space," he said.
Deliveries would be accessible through Aspinwall Road, and schedules would avoid peak traffic and business hours, he said, adding that multiple security employees would be on site at all times, and a Boston Police detail would be on duty for the dispensary's first month of operation.
While several people offered support of the proposal during the virtual meeting, there were eight letters of opposition received.
Chantal Lima Barbosa, from the Mayor's Office of Neighborhood Services, said that while the Codman Square Neighborhood Council opposes cannabis establishments in the area, the mayor's office would be supporting this proposal.
"We acknowledge that this is an equity applicant that has been approved by the Boston Cannabis Board," she said. "Additionally, this proposal is located in a business district and will stimulate economic development."
Rudy Lambert, a Dorchester resident, said he thought that the proposal would bring jobs to the community and help those who were negatively impacted by the war on drugs.
"I think it would be great for the community and that they would do a lot of good work regarding hiring in the minority aspect and also just providing good space for their employees and the community," he said.