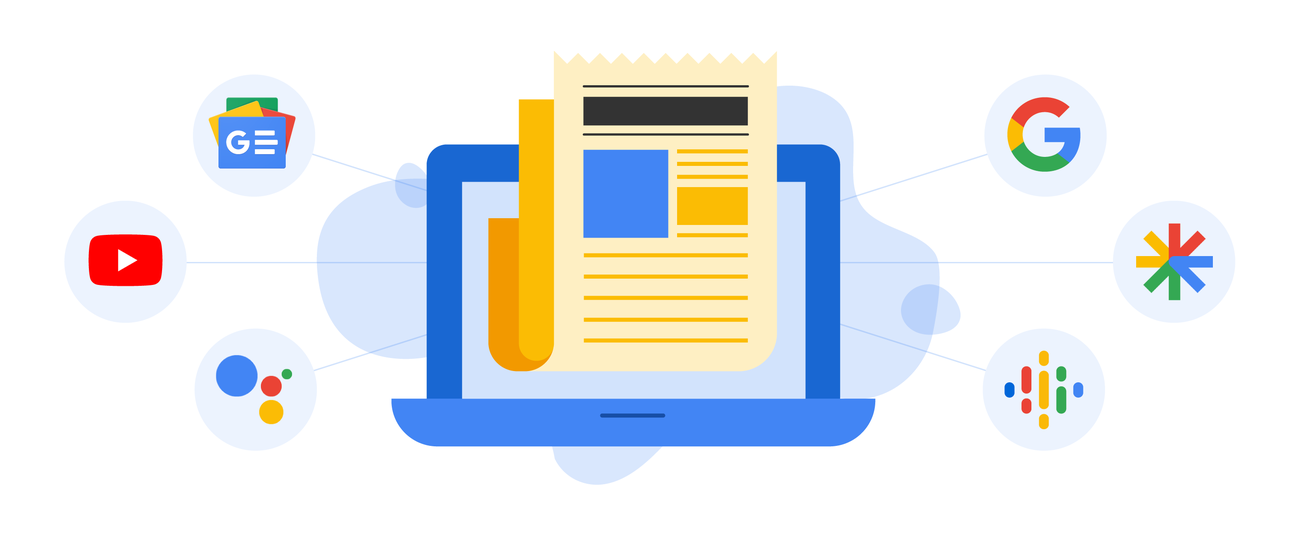 New resources for podcast creators
We launched a training course to help podcast creators learn how to use our new analytics tool, Google Podcasts Manager. The tool helps podcasters get to know their audience better and reach new listeners across Google. We also announced a new round of applications for this year's Google Podcasts creator program. Created in partnership with PRX, the creator program seeks to elevate underrepresented voices in podcasting by providing free training, equipment and funding. This year, the program will train producers with an existing show who want to take their podcast to the next level. BIPOC podcasters and creators from traditionally marginalized groups are encouraged to apply. The application deadline is August 9 — learn more and apply today.
Virtual News Impact Summits for European publishers
Organized in partnership with the European Journalism Centre, this year's News Impact Summits will explore the intersection between journalism, technology and innovation. There will be three Summits throughout October and November of this year, focused on audience, audio and voice and data journalism. For this first time in six years, the summits will move online and will be live-streamed to make sure you can join the discussion wherever you are. Registrations are now open for all three events.
That's all for July. Keep in touch on Twitter and sign up for more updates through the Google News Initiative newsletter.