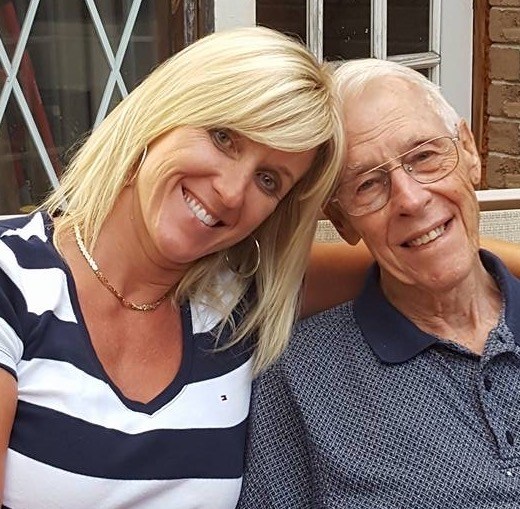 From local cafes and diners to independent hardware and variety stores, family-run "mom and pop" shops have always been an important part of local economies. Now, thanks to a wholesale change in attitudes and some recent amendments to legislation, you can add the "mom and pop cannabis shop" into the mix of family-run small businesses springing up in cities across the country.
Take Bud's Cannabis Store in Guelph for example. Owned and operated by Heather Conlon and her husband Rory, the "Bud" in Bud's Cannabis is not a reference to the product being sold; instead, it's a tribute to Heather's late father, Norman "Bud" Harris, who passed away from pancreatic cancer just one week before she became one of Canada's first female cannabis store owners.
"My dad wanted to be the first person at my store when it opened," said Heather, who was awarded the very first cannabis license during the 2019 government lottery. "Unfortunately, he passed away on April 11th, 2019 and we opened April 20th. The store is called Bud's Cannabis Store because we wanted to pay tribute to him while reflecting our strong family values."
Designed and decorated to reflect a warm and inviting Muskoka atmosphere, Bud's Cannabis Store is attracting an ever-growing client base of both experienced cannabis users and cannabis-curious customers. To ensure both groups are given a top-notch customer experience, Bud's offers a unique space in which to view the wide variety of cannabis products currently offered at the location.
"Coming into this store to shop or to learn about cannabis is a wonderful opportunity, because we physically display all our products," explained Dave Rogers, Director of Operations at Bud's. "Anything you buy from us you can look at in its actual form, not in a package. One of the scariest things about purchasing any product, let alone cannabis, is not seeing something before you buy it. We wanted to alleviate that stress from the buyer."
Along with the unique method of displaying product, Rogers says Bud's employs a team of highly knowledgeable cannabis experts whose goal is to provide education and information about this relatively new retail product.
"I'd say about 70 per cent of our customers have used cannabis before and about 30 per cent have not," said Rogers. "They're either there accompanying someone else or they're just cannabis curious and coming into the store to take a peek around and ask questions."
While the number one question being asked is usually about the potency of products available, Rogers says the best response is to find out more about what each client is hoping to experience by using cannabis. Drawing an analogy between the purchase of cannabis and consumer habits when buying alcohol is also helpful.
"Rather than simply direct people to the highest THC product, we ask them to tell us what they want to feel. With cannabis, there are so many different types of high you can experience depending on the product. It's similar in a sense to alcohol, in that you can come in and get your equivalent to hard liquor. Or, just like liquor or wine or beer, you can look for something that has a unique flavour or a unique taste. If you consume more of it you're going to feel the effects. If you consume less, you can have a very casual and enjoyable experience. We can help you find the right cannabis for what you want to experience. That's the way we approach every sale."
With different plants from sativas to indicas to hybrids, a number of different edibles, along with beverages and vape products, there no shortage in variety. For that reason, Bud's Cannabis Store focuses on service to help ensure consumers aren't overwhelmed by the selection.
I think it's the most important part of our service," said Rogers. "We don't say to our staff you have to hit this many sales or sell this much stuff. We want to be socially responsible in every action we take. So for us, it's always about making sure the customer gets the right product."
Visit Bud's Cannabis Store at 370 Stone Road West in Guelph. Call 519-821-2837 or email them at [email protected]
This Content is made possible by our Sponsor; it is not written by and does not necessarily reflect the views of the editorial staff.
Source: https://www.guelphtoday.com/spotlight/mom-and-pop-cannabis-shop-offers-old-school-service-2818065
» Inline Ad Purchase: Intext Link